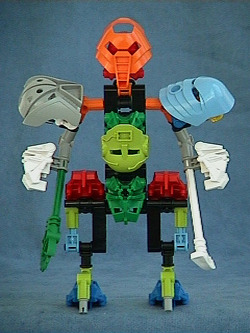 A Turaga Kaita was a merge between four Turaga of different Elements into a single, merged being.
No Turaga Kaita have been seen in the storyline, but a set of them was released.
They are formed from four, not three, Turaga, unlike other Kaita.
One of, if not the only Kaita to use all the masks from the sets it was built from.
Set Information
Edit
A Kabaya promotion of the Turaga Kaita was released in 2001. It is a merge of the Turaga forms of Vakama, Nokama, Matau, and Nuju.
Ad blocker interference detected!
Wikia is a free-to-use site that makes money from advertising. We have a modified experience for viewers using ad blockers

Wikia is not accessible if you've made further modifications. Remove the custom ad blocker rule(s) and the page will load as expected.