There were various ways of transportation in the BIONICLE universe.
Archives Cart: Cart used to transport Rahi and other archives exhibits
Chutes: Tubes made of liquid Protodermis, and held together by a stream of gravitational energy in the center; used to transport cargo and Matoran
Cargo Hauler: Small airships used to carry cargo
Cargo Loader: Small cargo transports
Vahki Transport: Transports used to carry vahki, large Rahi, and Matoran pods all over the city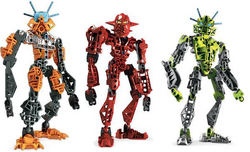 Bara Magna
Edit
Ad blocker interference detected!
Wikia is a free-to-use site that makes money from advertising. We have a modified experience for viewers using ad blockers

Wikia is not accessible if you've made further modifications. Remove the custom ad blocker rule(s) and the page will load as expected.