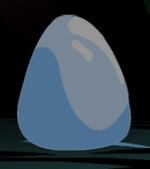 Protodermis was an artificial substance created by the Great Beings to make up the Matoran Universe. It was based off of Energized Protodermis, which came from the core of Spherus Magna. Everything in the Matoran Universe is made of Protodermis. Protodermis exists in multiple states and forms, and could be refined and/or reshaped to have many uses.
These are the known forms of Protodermis:
Solid Protodermis
Liquid Protodermis
Ad blocker interference detected!
Wikia is a free-to-use site that makes money from advertising. We have a modified experience for viewers using ad blockers

Wikia is not accessible if you've made further modifications. Remove the custom ad blocker rule(s) and the page will load as expected.