Elemental Trident

Weapon Information
Power
Water
Function
Melee combat, aquatic transportation
User(s)
Gali
Status
replaced
The Elemental Trident was a weapon wielded by Gali Master of Water.
Functionality
Edit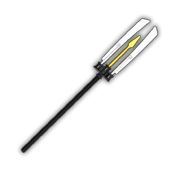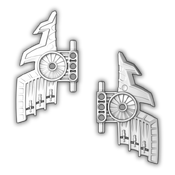 As the Elemental Trident: It holds the power to control water and create tidal waves and heavy rains.
As the Harpoon: It can be used as an arrow.
As Shark Fins: They can propel the user through the water.
Gali originaly used the Shark Fins to propell herself through the waters of the Region of Water. When she claimed her Golden Mask of Water, the Shark Fins turned into her Elemental Trident, which she used to defeat the Skull Spiders that were attacking the Protector of Water.
Later, in a battle with the Lord of Skull Spiders, she used the Elemental Trident to deliver a blow to him, disorienting him.
Set Information
Edit
The Elemental Trident came with Gali. It took up 16 of the sets 87 pieces.
Ad blocker interference detected!
Wikia is a free-to-use site that makes money from advertising. We have a modified experience for viewers using ad blockers

Wikia is not accessible if you've made further modifications. Remove the custom ad blocker rule(s) and the page will load as expected.