BIONICLE Sets
Talk

15
1,878pages on
this wiki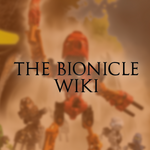 BIONICLE Sets
This is a list of all the current and past BIONICLE Sets.
Types
Canister sets- Basic sized sets sold in plastic canisters. They come in groups of six, although nowadays there is more than one set of six. In fact, there have been two series of canisters every year except 2001 and 2010, the first and last years of the BIONICLE saga. They are priced $6.99 to $12.99 or £4.99 to £10.99. Usually include a team of Toa, or team of major characters. Most popular.
Box sets - Smaller sets that come in small boxes. Sold in groups of six, with the exception of 2007, in which there were only four. $2.99 to $7.99 or £1.99 to £3.99 Usually includes Matoran, or other minor characters.
Titans or Warriors - Big sets that come in larger boxes, and occasionally include a special Box Set or Canister style set. Normally priced between $15 and $60 or £10.99 to £29.99. Some special sets, such as Karzahni and Kardas Dragon were once over $95 (£60), but then reduced to their final prices. Usually include "boss" enemy characters, larger protagonists, or a smaller being such as a Toa with an accessory, such as a vehicle.
Playsets - LEGO sets to the scale of traditional LEGO parts, introduced in 2005, discontinued after 2007. Included major battle scenes, with many characters as minifigures.
Collectibles - The collectibles come in even smaller boxes that have a number of extra collectibles. Normally, each year's sets also include that year's collectible, however, there was none after 2007's Squid. Priced around $2 or £1.50. Are often loaded into standard issue projectile launchers that are included with canisters sets.
Vehicles - Sets that include vehicles and a pilot or pilots. Their size ranges from the small Cendox V1 to the titanic Skopio XV-1. Their prices can range from $20 all the way to $90. Vehicles were released as a series in summer 2008 and 2009.
2001
2002
Titans

8556 Boxor

Included a new McDonalds Promotional Matoran style set, Nuparu, and instructions for an alternate model, which was not included in the storyline.

8557 Exo-Toa

Certain Toa Mata or Toa Nuva sets could be placed inside the set, by flipping the head back, pressing the orange button in the center and taking the rubber bands off of pieces on the legs, for footholds.
Included instructions for an alternate model, dubbed the "Exo Raptor". The Alternate model was not included in the storyline.
Extra

8546 PowerPack

Contained new McDonalds Promotional Matoran style set, Hafu, a silver Rua, CD, Bamboo Disk with image of a Hau.
2003
Other

10023 Bionicle Master Builder Set.
2004
Collectibles

8613 Kanoka Disk Launcher Pack
Titans

8623 Krekka
8622 Nidhiki
10202 Ultimate Dume

Contained Krekka, Nidhiki, Nivawk, and an exclusive mask.

Contained Instructions to make Ultimate Dume.
Nidhiki and Nivawk could be combined to make a Lohrak, instructions were not included with this set.
2005
Extra

6637 Ultimate Battle Set
8715-1 Ultimate Creatures Accessory Set
2006
Voya Nui Resistance Team (Box Sets)
Playsets

8892 Piraka Outpost
8893 Lava Chamber Gate
8894 Piraka Stronghold
8624 Race for the Mask of Life
Extra

6620 Ultimate Accessory Set
6638 Ultimate Creatures Accessory Set
6934 Good Guy
6935 Bad Guy

These two sets came in a promo in a Disney magazine in countries in Scandinavia like Sweden.

7216 Gold Good Guy
7217 Duracell Bad Guy

These two free sets were obtained in Europe by purchasing them with Duracell batteries.
2007
2008
Toa/Makuta Phantoka (Canisters)
Toa/Makuta Mistika (Canisters)
2009
Glatorian Legends (Canisters)
Other

20012 Click (Not available in the USA, except via BrickMaster)
2010
BIONICLE Stars (Canister Sets)
2015