BIONICLE Mask of Control

Video Game Information
Publisher(s)
The LEGO Group
Platform(s)
iOS, Android
Release dates
February 23, 2016
Genre
Role-Playing Game, Kill Them All
Rating
iTunes - Ages 9+
Media
Free Download
BIONICLE Mask of Control is a free mobile game Frima Studios and released February 23, 2016 by the LEGO Group. In which you can play as the three Toa against Skull Warriors and Umarak the Hunter on a quest for the Mask of Control.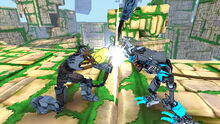 In the Maze, the Toa are battling the Skull Army if they want to get the Mask of Control. The Toa can also unite with their elemental creatures and power up for a much higher chance of winning against the Skull Army and later on Umarak the Hunter. The Toa progress through the labyrinth and eventually end up losing the mask and Umarak takes it and puts it on himself.
Gameplay
Edit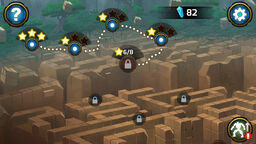 Swipe, tap and trigger buttons to easily launch powerful attacks, defensive moves, and special powers.
Collect Crystal Shards to unlock new combat moves and powers, as well as upgrade skills.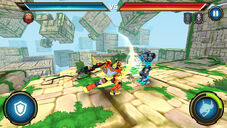 Call Elemental Creatures for help and unite them with the Toa to increase their power.
Fight Skull Warriors, Skull Bashers, Skull Grinders, and Umarak The Hunter.
Advance into the Labyrinth of Control and retrieve the Mask of Control before Umarak The Hunter.
Play three Toa and their Elemental Creatures (three more Toa will join the fight in the next update).
Collect as many Stars as possible to unlock Battlefields.
Ad blocker interference detected!
Wikia is a free-to-use site that makes money from advertising. We have a modified experience for viewers using ad blockers

Wikia is not accessible if you've made further modifications. Remove the custom ad blocker rule(s) and the page will load as expected.